Sandy's Bio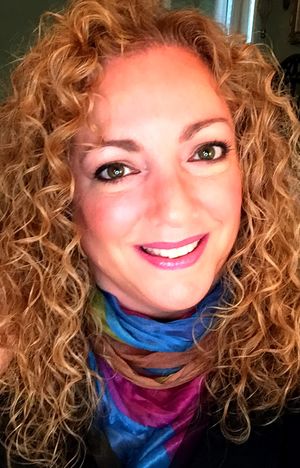 Native to Richmond, Virginia, married 31 years with 4 children, Sandy Harless is a singer-songwriter, speaker, and worship leader who plays acoustic guitar and keys. She has actively served in youth, women's and fine arts ministries at her home church as well as volunteering for several non-profit organizations. She currently leads a large women's Bible study group who have met weekly for over 20 years. As an event speaker, Sandy shares from a deep well of Biblical truths, personal experience and how she sees God intimately at work in the details of her life, her trials, and her calling.

For Sandy, an interest in music became a journey of worship, self-reflection, and encouragement for others. After years of songwriting, she is now recording those songs and sharing them with the world. "Through the lyrics" Sandy says, "I am allowing my heart to be transparent and hope that others will hear the authenticity of my imperfect faith in my perfect Savior, Jesus Christ. God has a purpose and a plan for everyone. In the discovery of His loving character, we unwrap the gift of His divine intention for our lives. It is in Him that we have our being, and it is by Him that we are. Our lives should be an offering and a gift we give back to Him."

Available as an itinerant worship leader and speaker - click here to contact
Statement of Faith
I believe that the Holy Bible is the inspired word of God. I believe that there is one God, eternally existing three persons: Father, Son, and Holy Spirit. I believe that mankind was created good and upright in the image of God, but as a result of a willful choice to ignore God's instructions has fallen from innocence into sin and has incurred a spiritual death, or separation from God. I believe that God has provided salvation and deliverance from spiritual death for mankind through the acceptance of His Son, Jesus Christ and His free offer of forgiveness. I believe in baptism in water, and baptism in the Holy Spirit. I believe Jesus was born of a virgin, died to take upon Himself the punishment for the sin of mankind and that He rose from the dead. I believe that the Holy Spirit indwells those who have received Christ for the purpose of enabling them to live righteous and victorious lives and equipping them for service. I believe that sanctification is a lifelong process of drawing closer to God and allowing Him to change us from the inside out. I believe that the church is the body of believers in Christ. I believe that Communion, partaking of bread and the fruit of the vine, is to be done in memory of Jesus and His sacrifice for our sins. I believe that Jesus Christ in person will return to earth in power and glory. I believe that the mission of the church is worldwide evangelization on the one hand and the nurture and discipleship of Christians on the other. I believe this mission should be carried out in the spirit of love and acceptance, and not in a spirit of judgment or religion.

I know this to be true; I fall short every day in striving to emulate the loving character of Jesus, and I am thankful that the word of God says I am being changed from glory to glory.

And we, who with unveiled faces all reflect the Lord's glory, are being transformed into His likeness with ever-increasing glory, which comes from the Lord, who is the Spirit. 2 Corinthians 3:18
 
On a Personal Note
At one point in time, I just wasn't sure whether or not I was going to be with God after this life. It all seemed so complicated and bound by rules and I just knew I'd never be able to get it right. One day, someone took the time to tell me that God wasn't looking for perfect people. He is looking to draw ALL people back to himself. My part was simply to choose to walk toward God, and not away from Him. Prayer doesn't have to be formal or eloquently spoken, but rather conversational as if talking to a friend. If you are not sure, or if you are struggling, I hope you will take the time to talk to God about it. And once you do, I encourage you to find someone that can explain where to go from here. The prayer below is very similar to the prayer that was once shared with me. If you are ready to share your life with a loving God, please talk to him and express the sentiments in this prayer using these words or use your own words.
The Prayer that Changes Everything
 Has anyone ever asked you if you were "saved?" I remember the first time someone asked me that question and my response was "saved from what?" Even though I had been raised a Catholic and then Episcopalian, this question seemed odd to me. It was explained to me that I wasn't being saved "from" but rather saved "into" the Kingdom and family of God through His Son Jesus. It was a choice every person needs to make; a conversation between you and God. It doesn't matter how fancy, or how simple the conversation because God knows your heart. The words are insignificant. Below is a prayer that I found to be fitting of such a conversation. You can use it to guide you or put it in your own words. Remember.... God hears your heart.
"
God, I want to admit to You that I haven't always done things the way You would like to see me do them. At times I have done things that I knew to be very wrong. I understand this is sin to You and I want to say I'm sorry for every time I have chosen my way, or my own will opposed to Yours. I know now that those choices have only put more space between You and me, and that is not my desire. I do believe that Your Son, Jesus Christ, gave His life on the cross for my sins. Please forgive me. Jesus, I would like to ask You to fill my heart and come into my life as my Lord and my Salvation. I am committing and entrusting my life to You. Please give me the desire to be what You want me to be, and the desire to do what You want me to do. Thank You for choosing to die for my sins, for Your free pardon and forgiveness, for Your gift of eternal life, and for hearing and answering my prayer. Thank you for choosing to be my personal Savior. Amen."
If you have taken the time to say this prayer, or something along these lines inviting Jesus to be the Lord of your life, you are now 'SAVED' into the family of God. Your destiny lies in Heaven and I can't wait to meet you one day! Please find a place to be in community with other believers. God never meant for us to walk alone and you will find invaluable friendships in the Body of Christ. 
Blessings and peace to you.

For God so loved the world that He gave His one and only Son, that whoever believes in Him shall not perish but have eternal life.
John 3:16

Therefore if any man is in Christ, he is a new creature: old things are passed away; all things become new.
2 Corinthians 5:17
"What am I here for?
Because God delivered me when no other hand could do it."

Smith Wigglesworth

"It is better to be liked for the true you,
than to be loved for who people think you are."

unknown
Testimony of Sorts
God Knows You
Trust Him Enough to Follow His Lead
God knows your deepest dreams and the longings that are deep inside your soul. After all, He put them there. I have always loved and been drawn to music.It's always felt like it was part of me, moving me somewhere deep inside, leading my emotions, pulling me along in this journey of life. When I was in grade school, I wanted to learn to play an instrument. With the help of the music instructor, I chose the cello. I was a late beginner and the instructor agreed to give me private lessons after school for a year, and I would join the strings group the following year. During my private lessons, and the following year whenever we were alone, this male music teacher exhibited very inappropriate behavior with me. After that experience, I was afraid to continue any type of music education for fear that every music teacher would have the opportunity to do the same. I never took another music class.

As a teen, I taught myself to play acoustic guitar and learned a few Christian songs from a family friend that stuck in my head and carried me through some rough spots in my life. They seemed to remind me of who I was supposed to be, even when I wasn't living like I should. Later as an adult I discovered Karaoke and became a DJ for a while. I found that I loved to sing and people liked to hear me. They would tell me that there was something different in my voice; that I lived through the lyrics and sang with feeling and emotion.

I was over 30 when I finally discovered, with the gentle leading from my loving God, that I was always meant to use my love for music and giftings to worship Him. God wasn't concerned about what my life was like before or that I would continue to make mistakes. He simply overlooked the obvious lack of music education. He also didn't mind asking me to step WAY outside of my comfort zone... and often. I started singing in choir, then solos, then church productions, learning through many tears to harmonize in ensembles.... then He asked me to take off my training wheels and be a worship leader. Every step of the way I lacked confidence in myself. I would step up to the microphone feeling like I would be sick any moment, all the moisture would leave my mouth, my mind would draw a complete blank for the first note of the first song as I looked into the expectant eyes of a thousand people... and then God would take over. God doesn't call the equipped; He equips the called. Our part is to just say yes. It reads so easy on paper, yet when your knees are knocking and every mistake you know you will ever make is in the spotlight... obedience can easily weaken in the shadow of fear.

The words of Jesus quoted in Matthew in the NIV bible originally prompted me to step out, and have continued to carry me. Matthew 5:14-16 You are the light of the world. A town built on a hill cannot be hidden. 15 Neither do people light a lamp and put it under a bowl. Instead they put it on its stand, and it gives light to everyone in the house. 16 In the same way, let your light shine before others, that they may see your good deeds and glorify your Father in heaven.

In The Message version of the bible it says this: Here's another way to put it: You're here to be light, bringing out the God-colors in the world. God is not a secret to be kept. We're going public with this, as public as a city on a hill. If I make you light-bearers, you don't think I'm going to hide you under a bucket, do you? I'm putting you on a light stand. Now that I've put you there on a hilltop, on a light stand, shine! Keep open house; be generous with your lives. By opening up to others, you'll prompt people to open up with God, this generous Father in heaven.

He kept asking me to do one more thing...take one more step...and I would move forward inch by inch feeling very unworthy, ill equipped, and unprepared. Time after time,God filled in where I lacked. He filled in with people who knew what I didn't, He sent His anointing and the presence of His Holy Spirit. It has been an awesome journey, and it continues to be. I love to worship God and sing the lyrics that make me take a closer look at Him and my relationship with Him;and I love to help bring people into that place with me. I believe, among other things, that worship enables us to find that touch point in our hearts where God can do his most mighty work! The work that he has done in my own heart and that he continues to do every day.

Trust Him. Let Him lead you. He knows where you are supposed to be and He will get you there when you are supposed to be there. When you feel like you lack... whether it be faith, love, tools for the trade... whatever... trust in God to fill in the gaps for you. If you invite him into an area of your life, He is already there before you have spoken the words. Does this mean life becomes easy and problem free? No way! That's life! But it does mean that He is there in the middle of your circumstances with you. Those ashes of your life? He will bring beauty from them and restore what the enemy has tried to take away.

Isaiah 61:3 ...and provide for those who grieve in Zion to bestow on them a crown of beauty instead of ashes, the oil of gladness instead of mourning, and a garment of praise instead of a spirit of despair. They will be called oaks of righteousness, a planting of the LORD for the display of his splendor.
 
Fellowship of the Unashamed
I am part of the fellowship of the unashamed. The dye has been cast. The decision has been made. I have stepped over the line, I won't look back, let up, slow
 down or back away.

My past is redeemed, my present makes sense, my future is secure. I'm finished and done with low living, sight walking, small planning, smooth knees, colorless dreams, tamed visions, mundane talking, cheap giving and dwarfed goals.

I no longer need pre-eminence, prosperity, position, promotion, plaudits, or popularity. I don't have to be right, first, tops, recognized, praised or rewarded. I now live by faith, lean on HIS presence, I walk with patience, live by prayer, and labor with power.

My face is set, my gait is fast, my goal is Heaven, my road is narrow, my way is rough, my companions are few, my Guide is reliable, my mission is clear.. I cannot be bought, compromised, detoured, lured away, turned back, deluded or delayed. I will not flinch in the face of sacrifice, hesitate in the presence of the adversary, negotiate at the table of the enemy, ponder at the pool of popularity, or meander in the maze of mediocrity.

I won't give up or let up until I have stayed up, stored up, prayed up, paid up, and spoken up for the cause of Christ. I am a disciple of Jesus Christ. I must go 'till He comes, give 'till I drop, preach 'till all I know is said, and work 'till He stops me. And when he comes for His own, He will have no problem recognizing me. My banner is clear: I am part of the fellowship of the unashamed.
 
Anonymous